Image by Shannon Ella / Steven Lee Olsen
SURPRISE! Our host, Shannon Ella, is officially an 'Olsen' after marrying country music star, Steven Lee Olsen in their backyard in Nashville on May 7, 2020!
Steven Lee Olsen told iHeartRadio.ca "I don't know how many people got engaged and married in quarantine...but for us we still can't move fast enough. We're just really, really in love."
The couple met in 2018 at the Canadian Country Music Association Awards in Hamilton, when Shannon interviewed Steven about his single, "Timing Is Everything." Serendipitous and romantic? HECK YA!
The couple had planned to vacation in Hawaii in mid-April of 2020, where Steven first planned to propose. But, after buying a ring on March 7, 2020, Steven realized he couldn't wait! The next day he proposed to Shannon, and they decided to get married on their trip to Hawaii. However, once the trip was cancelled due to the global pandemic, the couple decided to seize the opportunity for another change of plans!
"I wanted to call her my wife. I couldn't wait. I don't know how long this is going to take and she had to be my wife." Steven told iHeartRadio.ca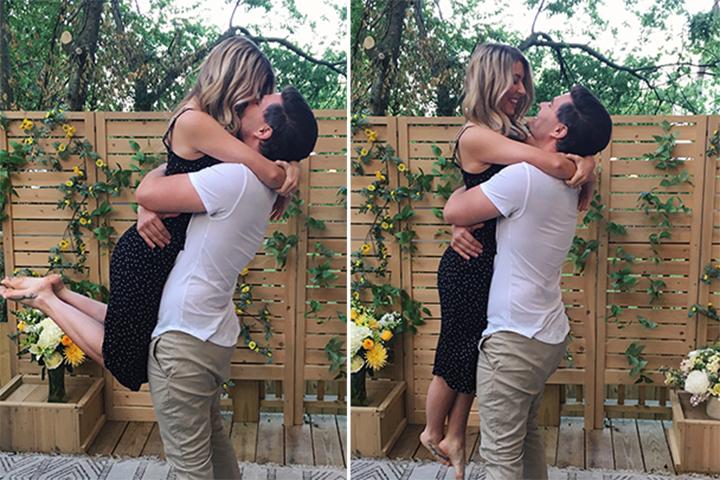 So, the couple wed in the most beautiful and intimate backyard ceremony on May 7, 2020. Check out the video from the ceremony here!
Congratulations you two! We love you both!
- PATRICE WHIFFEN
Follow Steven Lee Olsen on Facebook, Twitter and Instagram!
Follow Complete Country on Facebook, Twitter and Instagram!
Tags: