Image by Russell Dickerson
Russell Dickerson is back with his long-awaited sophomore album Southern Symphony and it certainly does not disappoint! This is his first full-length release since his 2017 debut album Yours, and we couldn't have been happier to end 2020 with some new Russell Dickerson music. The album officially released on December 4th, 2020 and showcases 10 tracks that are sure to have you singing along with the country superstar!
In a statement, Dickerson described Southern Symphony as his best work to date "hands down" and we couldn't agree more. Just take his pre-released track Love You Like I Used To for example. Since its release in February of 2020, the single has hit #1 on Billboard's Country Airplay chart and has reached a certified gold sales status. Dickerson further explained that these 10 "honest and true" tracks tell the story of how he has grown into the artist and man that he is today. We can confirm that his lyrics are able to convey this transformation from young Tennessee boy to husband, father, and rockstar country artist!
To get a sense of what Dickerson's life looked like growing up, we recommend giving the title track Southern Symphony a listen. This song paints a great picture of his childhood in the South (cue the sweet tea and corn fields). For a more romantic vibe, we definitely suggest listening to Home Sweet, All Yours, All Night, and Come To Jesus. These 3 love songs have lyrics that'll make you smile and beats that'll have you singing and dancing along. If you're really looking to party though, you can count on It's About Time where the boys of Florida Georgia Line make an appearance. This feel-good country jam will most likely inspire you to pour yourself a cold one on a Friday night with friends.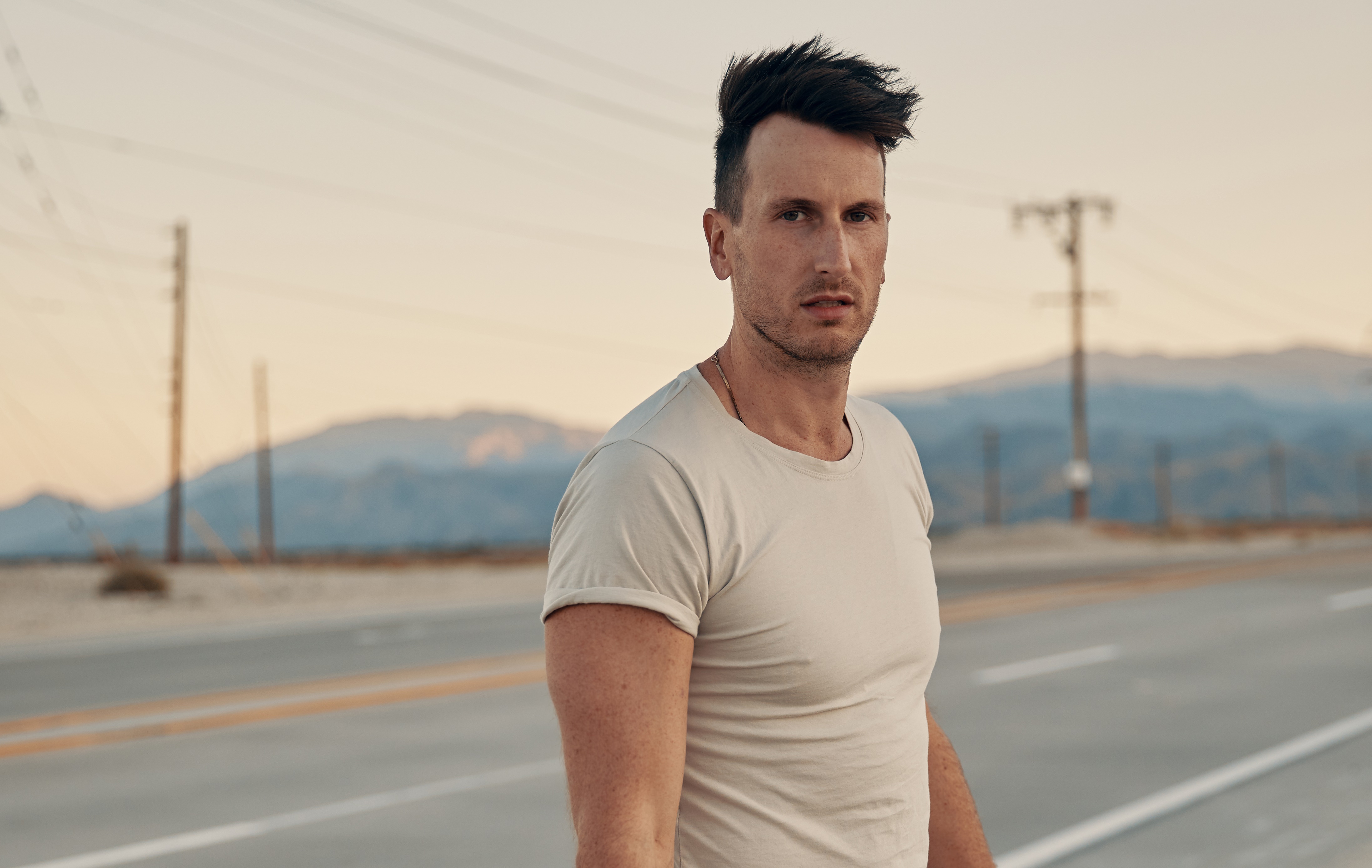 Image by Spencer Combs
Not only did we receive 10 killer tracks in this album, but we were also blessed with the bonus of an accompanying video titled Southern Symphony - An Album Experience. This 8-minute video provides samples of all 10 tracks, as well as a video montage connecting the songs together. The short film captures the storylines beautifully and even features Dickerson's wife Kailey and son Remington!
With the help of his co-writers, including Corey Crowder and Steven Lee Olsen, Dickerson clearly put a lot of hard work into this album. We think he has a lot to be proud of and we can't wait to hear what you think! Make sure to give Southern Symphony a listen and let us know which tracks you'll be jamming out to this year!
- HANNAH RASTRICK
Follow Russell Dickerson on Facebook, Twitter and Instagram!
Follow Complete Country on Facebook, Twitter and Instagram!
Tags: